峰会介绍
Presentation

Time: SEP.6.2017

Address: Intercontinental Hotel Shenzhen

Hosted by:Shenzhen Flash Market Information Co., Ltd.


Guided by:National IC Design Shenzhen Industrial Centre
中国存储 全球格局
China Storage Global Pattern
As the world's largest field of semiconductor chip, the market of memory will reach $85 billion in 2017, which will have a great influence on the electronics industry. With the development of IoT, big data and smart applications,the memory market will expand to $100 billion in 2020, and the market size of NAND Flash will first exceed the DRAM.
ChinaFlashMarket will host the summit "China Storage & Global Pattern" on September 6, 2017 in Intercontinental Hotel Shenzhen. The summit will be guided by the National IC design Shenzhen Industrial Centre and sponsored by Shenzhen Longsys Electronics. At the appointed time, we will invite important guests from the whole storage industry chain. Also, ChinaFlashMarket will show analysis report on the changes of global storage market and the development opportunities for Chinese storage industry.

演讲嘉宾
Speaker

Zhou Shengming

National IC Design Shenzhen Industrial Centre

Tai Wei

ChinaFlashMarket CEO

Kenny Han

Samsung NAND Marketing Vice President

Arthur He

NVIDIA Automatic Drive China District Director

Bill Liu

Intel Nonvolatile Storage Solutions Division General manager

Jonathan Shaw

Micron Vice President

Michael Wu

Marvell Sales VP,China District General manager

Tom Coughlin

Coughlin Associates, Inc. President

Lu Jun

Sino IC Capital President

Cai Huabo

longsys Chairman

Henry Cai

AGIC Capital President

Yang Zhiping

Google Hardware Manager

Sun Chenghua

Hikstorage CEO
会议亮点
Highlights

Technological Innovation:

Development of the flash vendors' 3D Flash technology, analysis of the plant operation, capacity of Fab factories and mastering of the flash vendors' market layout.

Global
Flash Pattern:

NAND Flash has been shifting to 3D which makes 3D NAND technology become popular. changes of the new pattern of industry will affect the global industrial development.

New Trends of Applications:

With the development of the 3D NAND and 3D Xpoint, mainstream HDD and server memory market will face new challenges.

Opportunities for Chinese Enterprises:

China is an important market for global storage industry. How to meet the needs of the Chinese market and develop innovative applications is the strategic focus of Chinese storage enterprises. Vehicle-mounted storage can reflect the Chinese market and business opportunities.

Demand of Chinese Market:

Inflection point of NAND Flash technology is a challenge and also an opportunity to Chinese enterprises, how will they respond to the market changes?

Policy
Support:

With the development of big data and IoT, as well as China's policy support, the China's storage industry chain is constantly improving, and Chinese storage enterprises are growing fast.
拟定议程
Agenda

Morning
International Market
08:00 - 09:00

○| Sign in

09:30 - 09:35

○| Opening remark

09:35 - 09:40

○| Leader's speech

09:40 - 12:00

○| Corporate speech

12:00 - 12:50

○| Lunch
Afternoon
China Power
12:50 - 13:00

○| Opening remark

13:00 - 16:00

○| Corporate speech

16:00 - 16:20

○| Conference activities

16:20 - 17:00

○| Draw prize

17:00 - 18:00

○| Industry exchange
The final agenda is subject to the site announcement and the organizer reserves the right of final interpretation.
参会报名
Registration

Eligibility:
1, Participant company's main business should be related with the storage industry chain closely.
2, Participant must be in R & D, Marketing, Purchasing, Sales and other related departments.
3, Filling in detailed and correct registration information will help improve application passing rate.
Notice:
1, The organizer will review application qualifications strictly.
2, Audiences without invitation code please fill out the correct registration information, then administrators of conference will review your registration of eligibility.
3, Audiences who have successful application will receive participating code and two-dimensional code via Email using in application in 3 to 5 working days.
4, The organizer will review the application qualifications of audience after receiving the registration information in 5 working days, participants with successful application will receive the participants code and two-dimensional code.
5, On the day of attendance, in order to obtain admission permits, audiences must sign in with two business cards as well as participating code or two-dimensional code.
Miss Han 13537857837

yangxue.han@chinaflashmarket.com

---

The application has been expired and the entry is closed.
Miss Liu 13631555496

mia.liu@chinaflashmarket.com

---

Media participants please prepare the following information, and send to the Email of conference media principal.

1, The name of the media company, the department, name, position, area of concern, contact information;

2, Original articles published within three months in area of concern (please attach the article's website or original manuscript).

Note: The registration eligibility of media participants needs to be reviewed by the organizers of the conference.
To ensure the professional quality of the Summit, the number of public registration is limited, the conference will review the application eligibility strictly.
Conference Contact
(Service Time: 09:00-18:00)
Registration:

Miss Han 13537857837 yangxue.han@chinaflashmarket.com

Media:

Miss Liu 13631555496 mia.liu@chinaflashmarket.com

Business:

Miss Huang 18617198753 phoenix@chinaflashmarket.com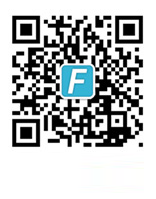 Official Website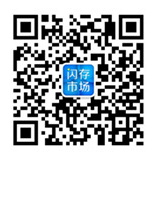 WeChat Subscription